When it comes to home improvements, everyone tries, at one time or another, to take on some of the projects themselves. Here at The Bathtub Medic Fresno, we know this is a way to save a few bucks and while we completely understand that, there are some tasks that can't be done by the everyday homeowner. We offer bathtub crack & chip repair services in Fresno, CA, because we know that these types of repairs should be left to the professionals.
Bathtub Crack Repair & Chipped Bathtub, Counter or Sink Filling
If there is a crack in your bathtub, it can eventually lead to bigger problems. A common mistake is thinking that these repairs can be resolved by simple filler, and not reinforcement. The Bathtub Medic Fresno has many years of experience in bathtub crack repair here in Fresno, CA, so we are the first call made when homeowners find this issue. When you have a fiberglass bathtub that has structural cracks, our team of professionals will reinforce the underside of your tub with a combination of wood, body filler and concrete. The next step includes installing a new floor, on top of the existing tub floor. In doing this, you will end up having an attractive repair that is long term and can extend the life of your fiberglass bathtub.
Benefits of Repairing or Filling Bathtub Cracks & Chips
It's a common misconception by homeowners that if replacing your bathtub costs the same as repairing, then you may as well replace it. This however, is not the case. At The Bathtub Medic Fresno, we know that completely replacing your bathtub could wind up costing you double or triple the cost of a new tub, or simply the repair of your existing one. So, one of the benefits of repairing bathtub cracks over replacing the tub, is most definitely the cost. Since most homes are built around the tub, ripping the bathtub out to replace can result in the need for a plumber, tile installation specialist and more. We have years of experience repairing bathtub cracks in Fresno and know that this can be done for a fraction of the cost.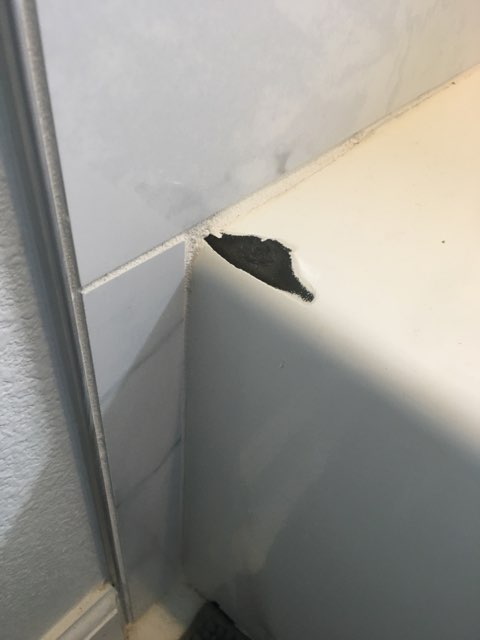 Or Contact Us To Schedule An Appointment
Excellent repair job on our fiberglass bathtub – it's good as new at roughly 1/10 the cost of replacing it. Kudos to Wayne and David!
Steve S